Blog
Details

Written by

Charity Farrar
Hello Again,
Today as we wrap up this closer-look at Titus 2 I'd like to show you the commentary from John MacArthur as if you were reading it straight from my study bible as I did. So once again, let's review the verses: Titus 2:3-5 "The older women likewise, that they be reverent in behavior, not slanderers, not given to much wine, teachers of good things- that they admonish the young women to love their husbands, to love their children, to be discreet, chaste, homemakers, good, obedient to their own husband, that the word of God may not be blasphemed."
Doesn't John have a way with words in educating us about God's Word!? This was a great reminder to me that I need to be walking habitually in the ways that I am teaching, serving my family with the right attitude and motive, and that radical feminism didn't begin in America in the 1970's!
Written by Traci - Life Choices Counselor. Contact Traci at This email address is being protected from spambots. You need JavaScript enabled to view it.
Details

Written by

Charity Farrar
Summer of 2016, the state of Texas introduced two new healthcare programs; one of which can pay for your care at LCMC. "Healthy Texas Women is a program dedicated to offering women's health and family planning at no cost to eligible women in Texas. These services help women plan their families, whether it is to achieve, postpone, or prevent pregnancy. They also can have a positive effect on future pregnancy planning and general health." There are no copays for the program if you qualify.
What services are covered in Healthy Texas Women?
Contraceptive services
Clinical breast exams
Pregnancy testing and counseling
Preconception health screenings (e.g., screening for obesity, hypertension, diabetes, cholesterol, smoking, and mental health)
Sexually transmitted infection (STI) services
Sterilizations
Treatment for the following chronic conditions:

Hypertension
Diabetes
High Cholesterol

Treatment of postpartum depression
Breast and cervical cancer screening and diagnostic services

Radiological procedures including mammograms
Screening and diagnosis of breast cancer
Diagnosis and treatment of cervical dysplasia

Immunizations
I can provide the application and help you fill out an application for this program online or on paper. You can make an appointment or ask me questions M- TH by calling 210-543-7200.Ask For Sarah! Or email me at This email address is being protected from spambots. You need JavaScript enabled to view it.. You can also apply independently at yourtexasbenefits.com. I would only recommend the Health Texas Women website for information and not for the application unless you plan to print and fax. Medicaid (all types) / Medicare and SNAP food benefits can all be applied on the yourtexasbenefits.com website.
I am excited to help women take charge of their bodies.
Sarah Forsythe, Billing Coordinator
Life Choices Medical Clinic
Details

Written by

Charity Farrar
You see it, two distinct lines; that can only mean one thing: You're pregnant.
You are overtaken by so many emotions. You're elated, filled with joy, excited, or surprised; or maybe, this was not something you had planned and you're scared, afraid or worried. Whatever the case may be, you know a lot is about to change.
A love starts to grow in your soul. An unconditional love that you can't explain or describe but can only feel deep inside. You're becoming a mother.
You arrive at your first doctor appointment, anxious to hear those same confirming words. Yes, you are pregnant indeed. They schedule you for your first ultrasound. Things just got real. Who are you going to tell first? The father of the baby, your mother, your best friend? Maybe you don't want to tell anybody.
You start to imagine your life with a new baby. Your accessories are going to change from purses and jewelry to diaper bags and strollers. What will your nursery look like? Will it be pink or blue? That indescribable love is growing deeper and deeper.
A few weeks go by and you arrive to your first ultrasound appointment. You can hardly contain your emotions. You're about to see your baby! And then…
...the unthinkable... you can't see her heart beating. The doctor comes in and starts talking, probably says something like, "I am sorry for your loss" but you're not listening. Your soul is aching. "Look again," you think, "maybe they got it wrong." Blood tests confirm, your baby is gone. You walk out of the office, you're numb. Your heart feels like it was just torn in two.
1 in 4 women will experience a miscarriage in their lifetime. 15-20% of pregnancies end in miscarriage, with 80% of those being in the first trimester. These are staggering statistics. The hope in seeing this, is knowing that you are not alone in what you are going through; emotionally, physically, and spiritually. The painful grief of miscarriage is just as heartbreaking as the loss of a full-term baby. It is normal to feel a whole other set of emotions after receiving this kind of news. Confusion, jealousy, guilt, failure, anger with God, to name a few. If your pregnancy was unintended you may be thinking, Is this punishment for sin in my life, or for past mistakes? You are not alone in these questions and thoughts and they certainly don't make you a bad person for thinking them.
Allow yourself time to grieve. Some people may take longer to get through the grieving process than others and a lot of factors may come into play with this. How far along were you at the time of miscarriage? Did you have to have a procedure or did your body pass the tissue naturally? Did you see your baby after the tissue had passed? No matter the amount of time it takes you to get through, an important thing to remember is to talk to someone about your feelings. This could be your spouse, a family member, a close friend, or even a professional counselor. Write down your feelings. Keeping a journal can be a wonderful way to express the feelings associated with your loss. Understand that your partner will also need to grieve but may be in a completely different way than you. Communication is key as you turn towards one another in this difficult time. Recognize that his coping mechanism may be different and try to respond with compassion towards one another.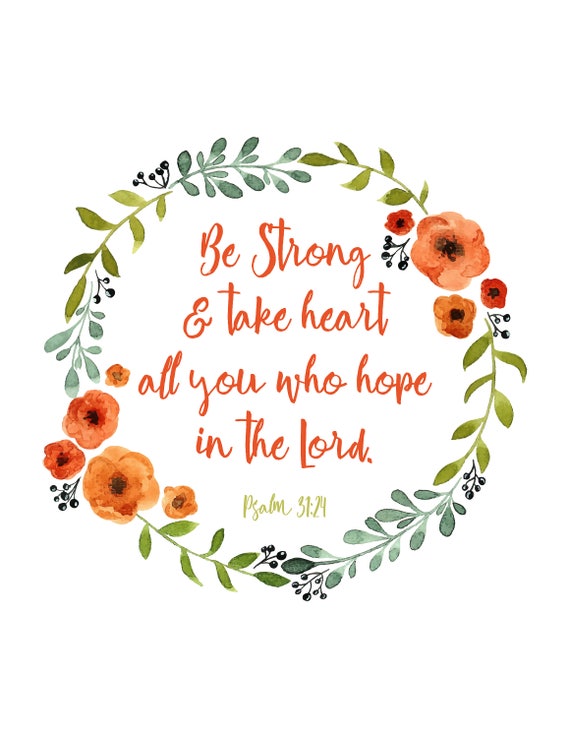 Sometimes other people may have the best of intentions but don't know how to help or what to say, some remarks may even come across as insensitive or cliche. Sometimes family or friends may say nothing at all, and this can be hurtful too. This doesn't mean that they don't care. Most people are uncomfortable with this topic and don't want to cause more hurt by bringing it up. Try not to focus on what other people are saying, or not saying, if it is not helpful to your healing process.
Another coping mechanism is seeking comfort in God's word. Going to Him in prayer can be very spiritually healing. There are many bible verses that provide hope and encouragement through difficult times. Pick one or two to memorize and meditate on the healing power of God.
Be of good courage, And He shall strengthen your heart, All you who hope in the LORD.
~ Psalm 31:24
I have told you these things, so that in me you may have peace. In this world you will have trouble. But take heart! I have overcome the world. ~ John 16:33
And our hope for you is firm, because we know that just as you share in our sufferings, so also you share in our comfort. ~ 2 Cor 1:7
May the God of hope fill you with all joy and peace as you trust in him, so that you may overflow with hope by the power of the Holy Spirit. ~ Romans 15:13
Whatever your situation, please rest assured in God's unconditional love for you and your baby lost through miscarriage. While you can never "get over" your loss, with God's help, you can "get through" it. Healing takes time. Give yourself that time as you move from one day to the next all the while holding onto the hope of God on your journey. There will always be a special place in your heart for the one you lost. You may be hurting still, but know there will be joy in your life again.
If you or a loved one has experienced a miscarriage and need someone to talk to about what you are going through, Life Choices Medical Clinic has free, confidential, professional counselors available. Please call 210-543-7200 to schedule an appointment.
Blog written by Ellen Leone, RDMS, with excerpts taken from Embracing hope: comfort and encouragement after miscarriage by Teske Drake, Ph.D. Ellen can be reached at This email address is being protected from spambots. You need JavaScript enabled to view it.
Details

Written by

Charity Farrar
TRUST – TO HAVE & TO HOLD
Let's face it: we humans are very trusting creatures, in general. We trust teachers and coaches with our children. We trust doctors to tell us the truth about our health issues, and we definitely trust that lab technicians know how to draw blood efficiently especially when we see the needles they will be using. We trust the word of mechanics with our cars and restaurants to not have health code violations when we dine out. We trust banking institutions to safeguard our money, and by the way, we sometimes freely trust others to care for our vulnerable hearts without ever knowing if they are worthy of our trust. Truthfully, we most likely guard our Iphones more closely than our hearts.
What exactly is trust? It is a firm belief in the reliability, truth/integrity, ability or strength of someone or something; it is committing or entrusting something to someone else's care for use or safekeeping because we have a confident expectation in them. Trust is of great value and is highly sought after, but once broken, it is not easily, if ever, completely restored. We trust our friends not to betray us and our spouses or significant others to remain faithful to us, but what happens when the unthinkable does happen: you get food poisoning from something you ate at your favorite restaurant; some unauthorized person has been drawing money from your checking account for two months and your bank did not notify you; your best friend (whom you had sworn to secrecy) shared your secret on Facebook with thousands or you get a phone call from a medical clinic like ours where a nurse shares a line with you that we hear almost every day, "You've been exposed to ...(you fill in the blank with any number of potential STIs). Your name was given, and we recommend that you come in for testing." You've been faithful, but you find out, clinically, from a stranger that your significant other has not.
When trust has been broken, we usually respond in one of two ways: we continue to trust too much, or we don't trust enough. By trusting too much, we end up doing things we don't want to do because we remain in denial about the character of the person we have trusted. By not trusting enough, we question everything because we have purposed in our hearts never to become vulnerable enough to be devastated again. Without healthy boundaries in place, either response is maladaptive for us. So how do we build trust in our relationships without the threat of loss or injury?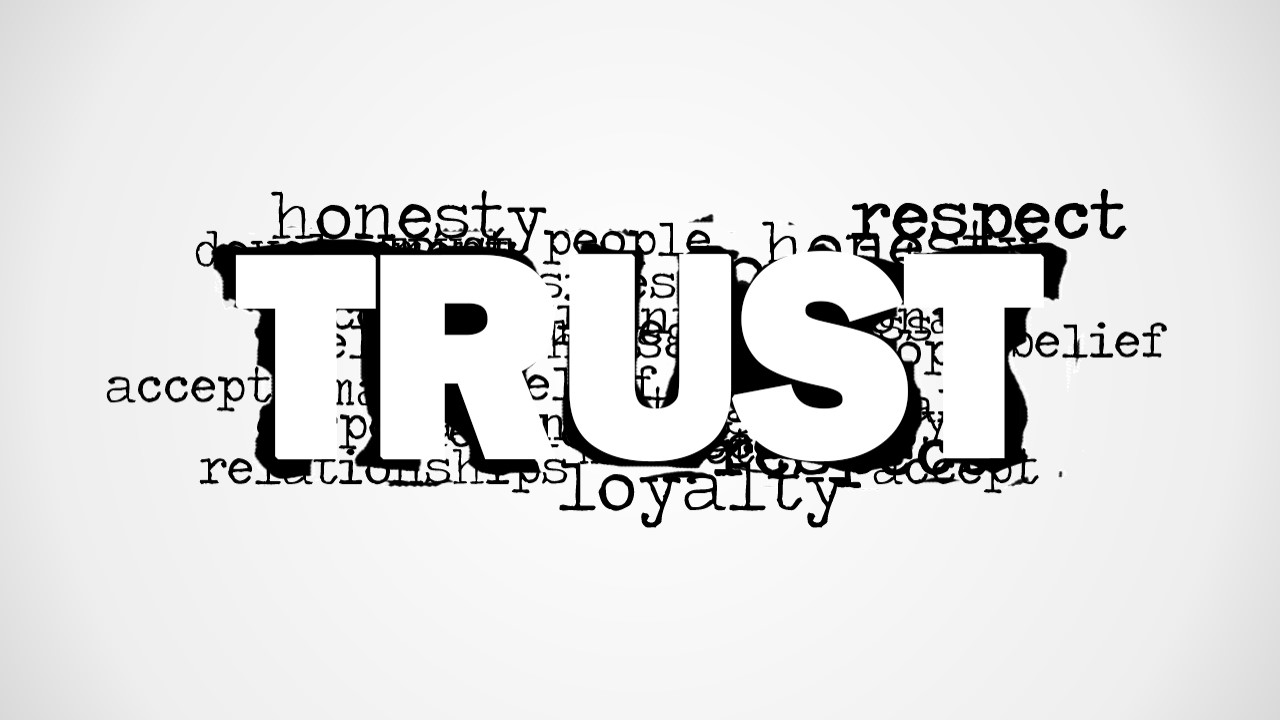 According to an article from Power of Positivity.com, there are "10 Ways to Build Trust in a Relationship":
1. Earn it – don't assume trust exists and don't take it for granted
2. Keep your promises – both big and small
3. Keep secrets shared with you.
4. Communicate openly and in person.
5. Don't judge but respect one another.
6. Become vulnerable – be real about who you are and how you feel.
7. Be forgiving – holding onto past offenses will only erode trust in the relationship.
8. Work on your own personal growth – keep striving to become a better person.
9. Be supportive.
10. Disagree in private.
Finally, I realize that in being human, there are some things that will escape our notice about those we trust because we are not all-knowing or all-seeing. However, there is One who is, and when we place our trust in Him, we find the strength to trust others. If you have given up on relationships and find it difficult to rely on others right now, I would like to encourage you to take one more chance and "trust in the Lord with all of your heart (He will not break it). Though it will be hard, stop leaning on your own understanding (we often get off track with our line of thinking). In all of your ways (thoughts and decisions to be made) acknowledge Him, and He shall direct your paths (Proverbs 3:5-6). If you are longing to learn to trust again and have something worth holding on to, then there is no greater place to start than with Jesus.
Written by Reeshemah, Life Choices Prof. Counselor. Reach Reeshemah @ This email address is being protected from spambots. You need JavaScript enabled to view it.
Details

Written by

Charity Farrar
Have You Ever Heard of "Fertility Awareness"?... AND How Being Aware Can Help You Gain Control of Your Life.
Working as a high school nurse and now at Life Choices, I have come to realize very few women understand their menstrual cycle. When we ask "how long is your cycle" or "are you regular", many have no idea. It has never been explained to them; they know it is just something they must deal with. God created our bodies in such a beautiful way and by paying attention to it we can receive a lot of information and make wise decisions. Charting is one way to help us pay attention and learn what our body is telling us. In writing this blog, I hope to introduce you to what is happening during your cycle, signs to be aware of, what these signs mean and how to chart your cycle.
"The menstrual cycle is like a fine-tuned symphony, a fascinating interplay of hormones and physiological responses" (Weschler, 2015). Thinking the cycle is so complicated, this quote made me smile – it truly is a marvel how beautiful this symphony can be when we understand it. Your cycle is from the first day of your menses to the day before your next period starts. There are two parts to the cycle. Part 1 is from the first day of your period until you ovulate. This is called the follicular or estrogenic phase and varies in the length of days. Part 2 is from ovulation until the last day before you start your period and is called the luteal or progestational phase. This phase lasts 12-16 days. This means that the day you ovulate determines the length of your cycle.
There are several hormones involved in your menstrual cycle. The first is the Follicle Stimulating Hormone – this hormone stimulates the ovary to mature 15-20 eggs. The egg is encased in its own follicle which produces the Estrogen Hormone which causes ovulation to occur. Ovulation occurs when one ovary releases an egg. It doesn't matter which ovary releases the egg – they do not alternate. This time-period can take anywhere from 8-21 days or longer to complete. Ovulation depends on the estrogen hormone reaching a level high enough to release the Luteinizing Hormone which causes the egg to leave the ovary in a day or two. The egg is then swept up into the fallopian tube. Following the release of the egg, the follicle collapses on itself and is now called the corpus luteum (yellow body). The corpus luteum remains in the ovary and begins releasing the Progesterone Hormone. The corpus luteum lasts between 12-16 days, averaging about 13-14 days.
Progesterone acts in 3 ways:
Stops the ovary from releasing any other eggs
Causes the lining of the uterus to thicken and sustain itself for about 2 weeks (until the corpus luteum disintegrates)
Causes the three fertility signs: cervical mucus (fluid), waking temperature, and cervical position.
If fertilization does not occur, the egg stays alive for 24 hours then it will disintegrate and be reabsorbed by the body and your period will start. If fertilization occurs, it happens in the outer 1/3rd of the fallopian tube. After a week or so the fertilized egg snuggles into the lining of the uterus which then begins releasing the HCG (human chorionic gonadotropin) Hormone. This hormone tells the corpus luteum to continue to release the progesterone hormone past its 16-day maximum, until the placenta can take over in a few of months.
There are many benefits to charting your menstrual cycle. It allows you to gain control of your life by getting to know your body, having greater health awareness, understanding the effects of the hormonal shifts on a woman's physical, mental and emotional well-being and to naturally plan for your family.
When charting you learn to observe natural biomarkers of your body – cervical fluids, cervical position and basal temperature. These biomarkers allow you to get the most accurate fertile window, so you can better avoid or achieve a pregnancy without the health risks and side effects of conventional birth control.
Understanding the hormonal shift that can drive our moods and behaviors can help us to become more empowered and in control instead of being a victim of these hormones. The eight days before and after the start of our menses can be a very difficult time-period in which women can experience increased anger, self-destructive or disruptive behavior, suicidal ideation, or drug & alcohol cravings. Being mindful of our moods/behaviors and thinking ahead can help us make good decisions ahead of a crisis.
Charting can also give our GYN/OB doctors vital information to make a diagnosis of PMS, Polycystic Ovarian Syndrome (PCOS), Ovarian cysts, Endometriosis, Bacterial Vaginosis, Infertility, Anovulation and Irregular Cycles.
I hope I have spiked an interest in understanding your menstrual cycle and the information you can receive by charting your cycles and/or teaching your daughters to chart their cycles to better understand this symphony occurring in their body.
Next time I will discuss the different Fertility Awareness Based Methods for avoiding or achieving pregnancy.
Written by Donna Schmidt, RN. Donna is Life Choices' Clinic Director and you can reach her at This email address is being protected from spambots. You need JavaScript enabled to view it.
Taking Charge of Your Fertility, 20th Edition by Toni Weschler, MPH and the Natural Womanhood website – www.naturalwomanhood.org were the two references I used for this blog.